Our Lease Return Department is open:
Monday-Friday 9:00am-9:00pm
Saturday 9:00am-7:00pm
Sunday 10:00am-6:00pm

After leasing a BMW from our Long Beach BMW dealership, we want it to be easy for you to bring it back to us. We give you several options on how to return your leased BMW, making sure the return process is simple. Our team will answer all of your lease return questions, helping to ease your mind when the end of your lease arrives and you're faced with turning your vehicle back in and either purchasing a new car or leasing a new BMW. 
Long Beach BMW lease return options include:
Trade-In Your Lease For a New BMW
The first option in returning your lease is to wait for the term to be up then choose a new BMW model to lease. This will ensure that you can get into a newer model that makes your life easier and will give you the opportunity to have updated technology and features.
Purchase Your Leased BMW Vehicle
If you decide that you love the vehicle you have been leasing and don't find yourself able to part with it, you can purchase it to own. If you choose this option, you will avoid excess miles, wear and use, or disposition fees ad will own the vehicle--no strings attached.
Return Your Lease to Long Beach BMW
Once the period of your lease ends, you can just bring the vehicle back to our dealership. After inspections are done by our dealership, we will give you a copy of our report and you are free to go after all the paperwork is done.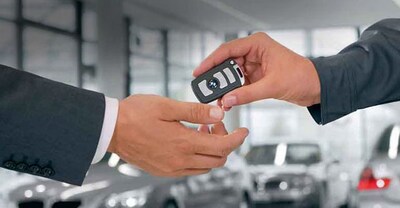 Take a look below for some FAQs about returning your leased vehicle:
Should I have a pre-inspection completed prior to my lease maturing?
Yes, a pre-inspection will provide an itemized list of excess wear and use charges. This information will help you determine which repairs are necessary, if any, and what improvements should be made before the lease ends.
What do I need to bring when I return my BMW?
Both sets of keys, books (navigation disk and cargo cover if applicable).
Is it possible to get a new BMW and terminate my current lease early?
Yes! Many times there are other programs available. Our Client Advisor will provide all current program details.
Will I be able to certify my current BMW and purchase it?
Yes, if your BMW qualifies for the BMW Certified Pre-Owned process, then BMW of Nashville will certify your BMW and provide the paperwork for purchase.
Are there benefits to returning my current BMW and leasing a new BMW?
Yes, there are owner loyalty programs available! Our Client Advisor will provide you with more current program details.
The Long Beach BMW team will make sure that it is easy to transition after your lease ends. We are ready to answer all of your questions, making sure you know all of the available options. Whether you decide to trade-in your lease, purchase your leased BMW or return your vehicle, we can help you choose which option best suits your needs. If you have any questions for us, please call (877) 514-0141 and we'll give you the answers you need.* 
* Pre-lease maturity inspections are performed during normal business hours, Monday - Sunday at Long Beach BMW. Schedule your appointment today!